Simple Ways To Upgrade Kitchen Cabinets
Your kitchen cabinets work hard. They're constantly opened and closed, pots and pans nick and ding them, canned goods scrape away the finish, and handles and hinges wear out. Replacing them is an expensive, time-consuming and difficult task. The good news is, you can make a major improvement in their appearance and function with very little experience and just a few materials in a couple of days. Here are some of the easiest ways to upgrade kitchen cabinets and improve your kitchen.
Re-Paint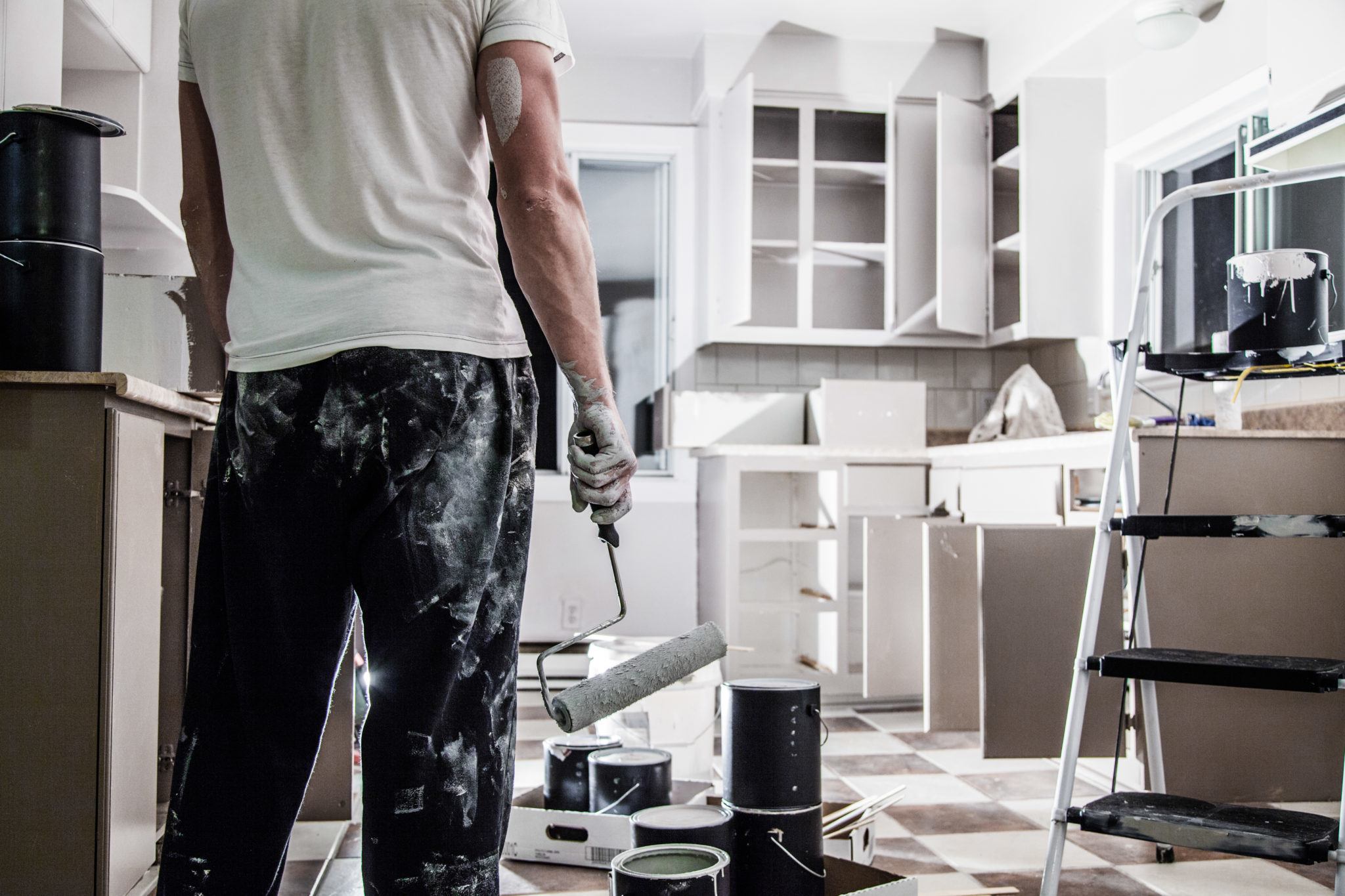 Freshen up the look of your cabinets with a light, bright paint color. It takes a minimal amount of supplies, including a gallon or two of paint, a good quality paint brush, paint tray, screwdriver and a bit of sandpaper. Once you have the materials, follow these simple steps.
Remove the cabinet doors from the base.
Take off the hinges and knobs and set aside somewhere safe.
Thoroughly clean the doors and cabinet interiors to remove grease and debris.
Sand off any rough edges, bumps and imperfections. Clean away the dust from sanding.
Lay the doors flat on an elevated surface so you don't have to bend over too far.
Apply a thin coat of paint to one side of the cabinet doors and let dry. Repeat for the other side.
Apply a thin coat of paint to the interior of the cabinet and stiles.
Sand your first layer of paint, wipe off the dust and apply at least one more coat. Note, you may need to apply a third coat of paint to get a nice, smooth finish. If so, sand in between.
Replace the hardware and knobs and re-hang the cabinet doors.
Add Some Personality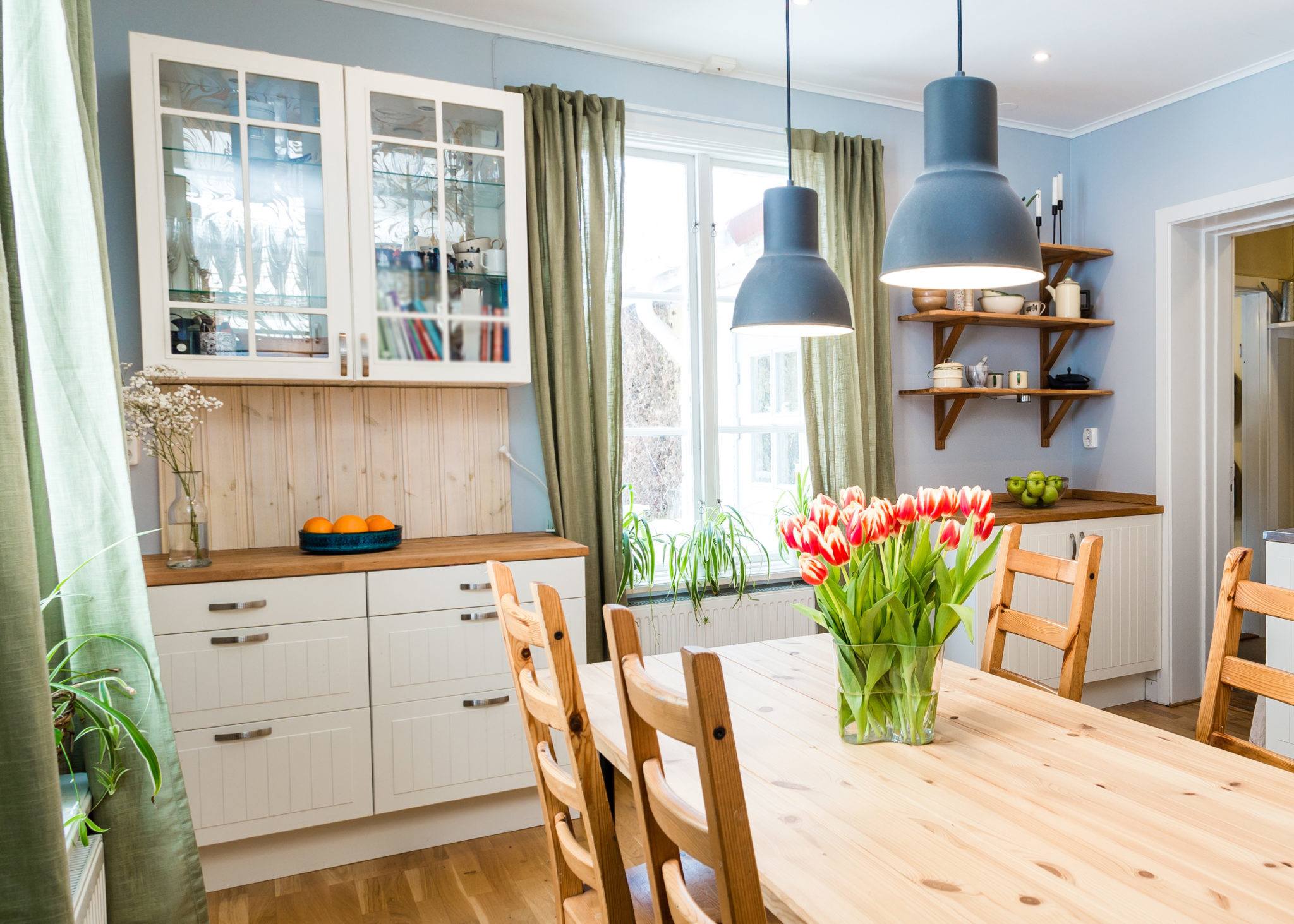 You have a unique style and personality, and you want your entire home to reflect that. Making your kitchen one of a kind is a fun and easy project that won't take much time, resources or experience. Here are some interesting ideas that you might want to incorporate to upgrade kitchen cabinets:
Remove the Upper Cabinet Doors
Just take a screwdriver and remove the hinges that hold the door in place.
Discard the doors, or set them aside for a future project.
Fill in the holes left by the hinge screws with wood filler, let dry and sand smooth.
Apply a fresh coat of paint to the insides and styles in a complimentary color to the rest of your cabinets.
Put your best dinnerware, glassware and serving dishes in the now open cabinet.
Apply Wallpaper To A Recessed Panel
Paint the doors according to the above instructions.
Carefully measure and cut a piece of wallpaper you like.
Apply spray adhesive to the back of the paper.
Place the paper on the door and smooth it out to remove bubbles and ripples.
Apply a thin coat of decoupage medium over the entire door front and let dry.
Upgrade The Door Knobs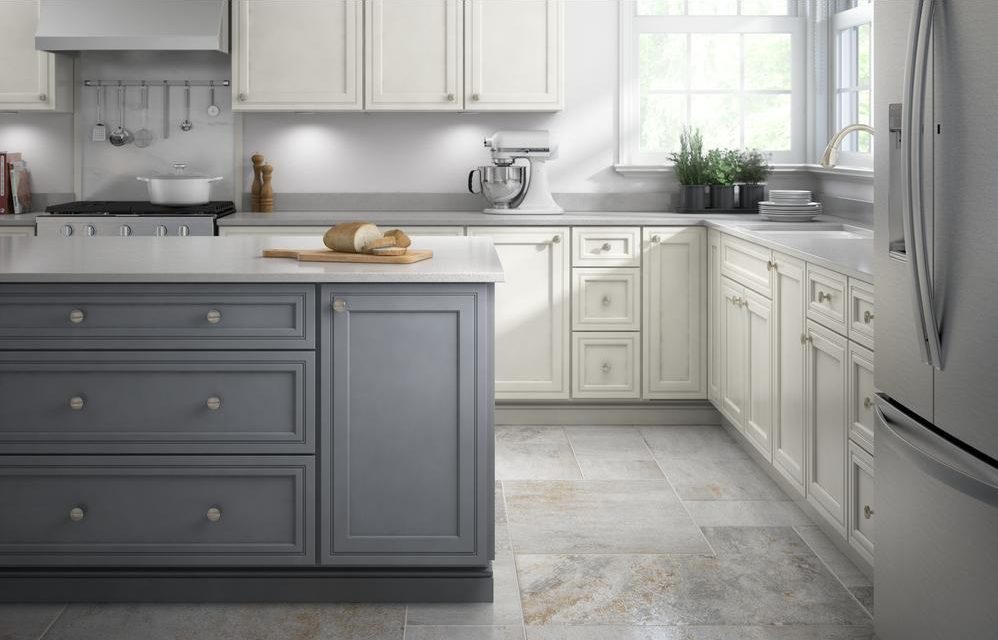 Find unique knobs that appeal to your sense of style.
Remove the old knobs and determine whether the new ones will use the same holes.
If you've chosen a new style, fill the old holes with wood filler, let dry and sand.
Apply a light, quick coat of paint to the newly patched holes.
Decide where your new handles will be placed and mark out where the holes should be.
Drill a pilot hole for the new screws.
Install your new knobs according to the directions.
Kitchen Cabinet LED Lighting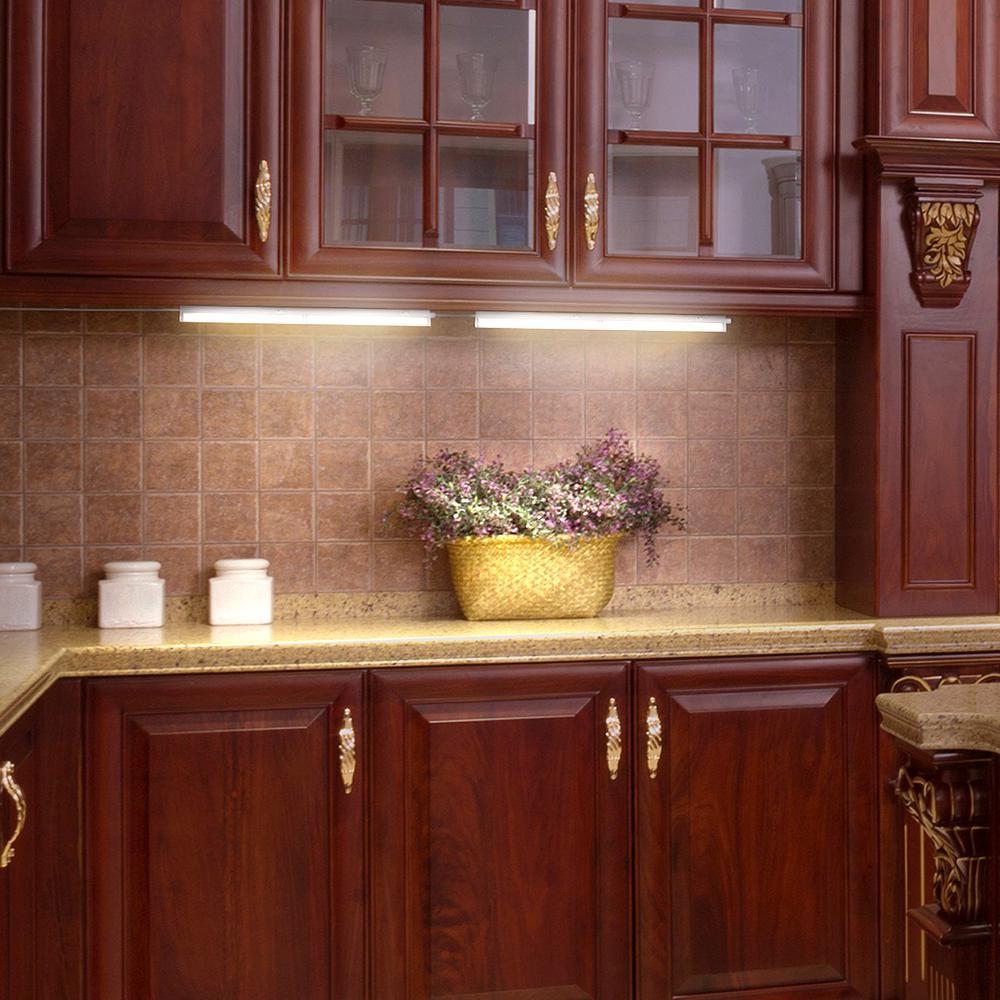 Installing battery operated lights that can be turned on with a simple tap will help you see into the darkest corners of your cabinets with ease and help you upgrade kitchen cabinets. They're easy to install; in fact, most come with a peel-and-stick adhesive pad that will grip the surface quite well.
Updating your kitchen doesn't have to break your budget, take up all of your time, or involve a professional contractor. With a little imagination, some basic tools and materials and a free weekend, you can upgrade kitchen cabinets and have a gorgeous new kitchen that you'll enjoy for years to come.
The post Simple Ways To Upgrade Kitchen Cabinets appeared first on The Money Pit.
From Source Article: moneypit.com