Social Bits: Positive and inspiring social media stories this week
It's time for your weekly dose of Social Bits!
This is where we drown out all of the negative noise that is floating around social media and handpick some of the positive, feel-good stories of the week.
Today we're looking at PepsiCo teaming up with the group behind "A Fine Line" movie. For more on the film's inspiration, you can check out this previous Chef Works interview with filmmaker Joanna James.
See @FineLineMovie on Facebook for more details about tonight's "Dinner & a Movie" as part of the Great American Takeout.
Want to connect with chefs and bartenders to learn some additional cooking tips and tricks? @ChefsFeed Experiences is hosting classes. Check them out to find out more information.
Because Hawaii relies so heavily on tourism, the state has been hit particularly hard with unemployment. @HawaiiFoodandWineFestival is trying to raise $250,000 and 10,000 meals for those who have lost their jobs.
Know someone who should be featured on Social Bits? Email marketing@chefworks.com
CONNECT WITH CHEF WORKS
We're using all of our media channels to communicate important and reliable information to our community. Make sure to follow all of our socials.
Facebook
Twitter
Instagram
LinkedIn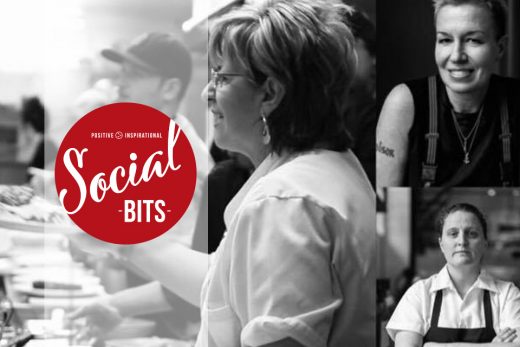 ON THE BLOG
Video message from Chef Works CEO (May 15)
From the Chef Works CEO: Masks are coming! (April 27)
Chefs Allison Fasano and John Brill are masked heroes in Gotham.
Our 20K Apron Giveaway was a resounding success.
Guest column: How Nude Dude Food is paying it forward
Food critic, writer and TV personality Troy Johnson is hopeful for a "massive flood" of people at restaurants.
A Q&A with New York Executive Pastry Chef Caroline Schiff